Whether you are in Switzerland or in Cameroon, here are some events you can attend at the end of April 2023, in order to seize new opportunities or make good business contacts.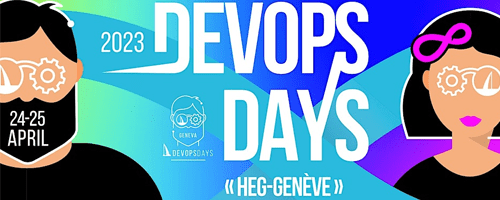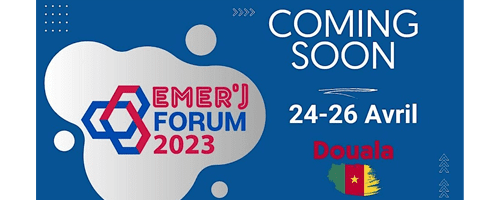 This 4th edition of DevOpsDays Geneva, organised by a team of DevOps enthusiasts, will be held at the Geneva School of Management.
The programme will be a mix of conferences, workshops and openspaces, led by global experts in DevOps and digital transformation.
Date and time :
Monday, 24 April 2023 08:00 - Tuesday, 25 April 2023 18:00 CEST
Location: Haute Ecole de Gestion 17 Rue de la Tambourine 1227 Carouge Switzerland
Created on the initiative of DUMA SOLUTIONS, the EMER'J Forum is part of a dynamic to promote the culture of entrepreneurship among young people, with a particular focus on the use of digital technology and the search for financing.
Date : 
24 to 26 April
Location: 
Douala, at the FAYA hotel, Akwa Boulevard 27 August.
During these 3 days of intense activities, participants will have the opportunity to learn, inform themselves and interact with high-calibre speakers from Africa (DRC, Senegal, Nigeria), North America (Canada) and Europe (UK, Belgium).
Exploring the Future of Crypto Gaming and Metaverse in Switzerland
BINANCE CRYPTO TALK DOUALA
Did you know that global gaming revenues will be worth around $200 billion by 2022? The online gaming industry is huge!
About three billion people play video games.
Video games accounted for about 48 % of all blockchain activity in 2022. 48 % of all blockchain activity in Q1 2023.
Date and time: Thursday 27 April - 18:00 - 21:00 CEST
Place: CV Labs AG 16 Dammstrasse 6300 Zug Switzerland
Binance Afrique comes to Douala to present its platform and all its products. Discover everything about Binance in person! Meet and chat with crypto enthusiasts!
Scheduled for 29 April at 13 GMT in Douala, at the FAYA Hotel, Akwa Boulevard 27 August.
Free access, but reservation is required!
Don't miss the opportunity to make your company better known by making your website or mobile application available to your meetings. If you don't have one or you want to update it. Request a quote here.