What is a visual identity? Apart from the quality of your work, of course, it's what stays in people's heads, sometimes without them even realising it. From your logo to your corporate stationery (business cards, letterhead, envelopes, advertising banners, etc.) your image must be unique and people must remember it: it is the guarantee that people think of you before your competitor.
Visual communication client consultancy
At SMART DESIGN we are true professionals.
Listening, counsel and interaction are essential notions to provide the best service to professionals. We support them entirely in the setting up of their visual identification project by always proposing solutions adapted to their needs.
It is thanks to this philosophy that we manage to keep our customers loyal.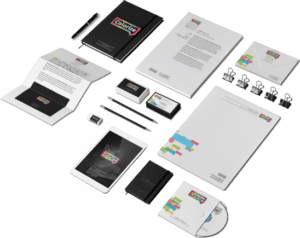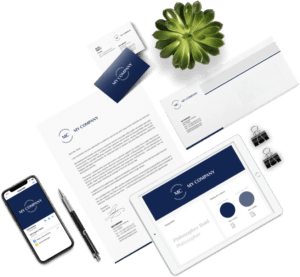 Graphic creation and design
SMART DESIGN's providers offer a complete package to professionals in terms of visual identity, starting with graphic design.
Always in a professional way, the objective is to allow the client to visualise his project through different simulations via our software. With this process, we ensure that the final result always meets the expectations of SMART DESIGN clients.
Visual identity
Visual identity is the first element perceived by consumers.
It gives you a personality, a story, and thus acts as your trademark through which you can convey your values and leave a mark on your customers' minds. We can assist you in the creative process for your print media.