In the context of the Internet, referencing entails improving the positioning and visibility of a site in the results pages of search engines or directories. Web referencing is based on two distinct and complementary strategies: natural (or organic) referencing and paid referencing (or sponsored links).
The objectives of web referencing
There are several objectives of web referencing and search engine optimisation:
- Create visibility and awareness for a website on most search engines;
- Increase the number of visits to your website;
- Develop the popularity and reputation of a company;
- Communicate online with a new target audience;
- Increasing a company's web turnover through online commerce or online advertising;
- Clean up the e-reputation of a natural or legal person if necessary.
Referencing or SEO
Local referencing entails optimizing a website so that its pages are positioned during a search including a locality, a postal code or made by an Internet user authorising its geolocation. This part of referencing has become increasingly important in recent years and is increasingly taken into account by Google, especially for mobile browsing.
Paid referencing
One must not mistake natural referencing, which is directed towards the Internet user, for SEO (acronym for Search Engine Optimization), which is directed towards the search engines. Certain SEO techniques are defined by these same engines as abusive. For example: Google advises to use a more natural referencing. If natural referencing is part of SEO, the reciprocity is not true.
For SEO, it is a question of working on the internal and external elements of the sites to make it easier to provide information to both Internet users and search engines (or rather to the robot when it goes to referencing).
Referencing and SEO often go hand in hand, which sometimes leads to confusion between both terms. Search engine optimization and SEO are therefore about :
- Work on the reputation of the sites;
- Content that search engines will find relevant or not;
- Work on the structure of the site (is the code understandable, light, complete, etc.);
- The use of adaptive website technology;
- The speed at which the site loads;
- Many other technical criteria.
Google has more than 300 SEO criteria today.
Search engine positioning is one of the main sources of traffic creation on a website. Indeed, it allows Internet users to access a site without knowing its address, which is the reason for SEO. The main search engines are able to detect new documents on the web (and new sites) mainly through their crawler and referencing robots.
As you may already be able to tell, referencing is very important as today, 99% of clicks are made on the first page (the first SERP) and 34% of clicks are made on the first link (site in position 0).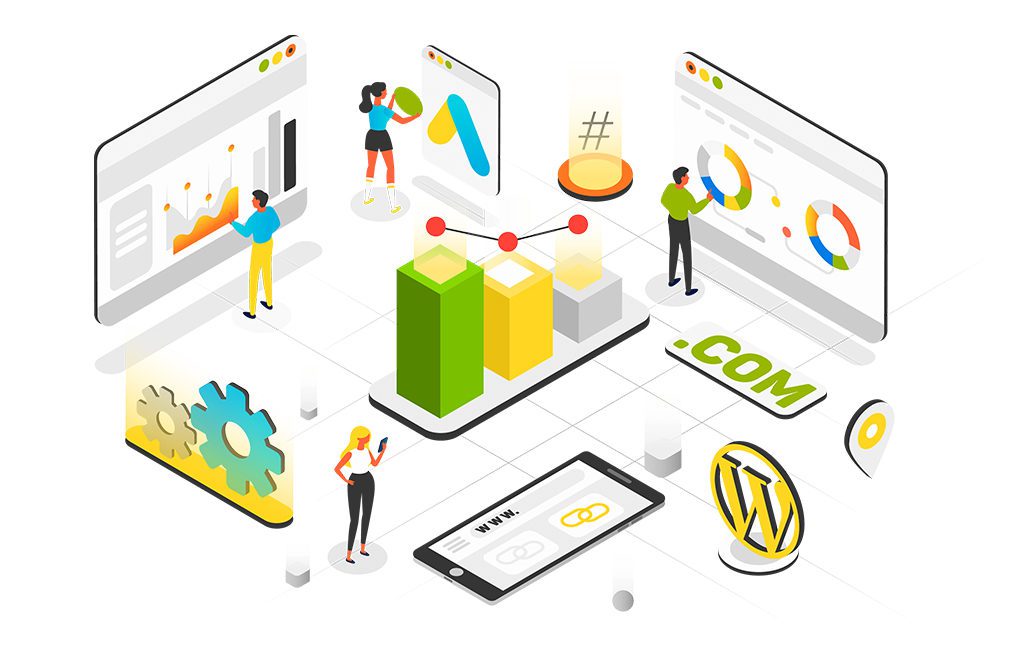 Paid referencing
Search Engine Advertising (SEA) is the placement of sponsored links in search engine results by a specific advertising agency such as Google AdWords or Bing Ads, for example. A SEA expert or Adwords consultant is a digital marketing professional specialised in the creation and implementation of advertisements on Google.
Ask an agency for advice
You can ask for advice or entrust your work to a competent agency like SMART DESIGN.
Here are the most frequently asked questions and the basic principles of SEO;
- What is an SEO?
- Keyword searches.
- SEO, content and UX synergy.
- How does it work?
- Why do we need it?
- The basic vocabulary of SEO.
- Link building and other off-page SEO activities.
- On-page SEO (on-page technical referencing).
- What are the search engines and how do they work?
- Can we do it or do we need an SEO specialist?
There are many businesses and all of them are fighting to be on top to be seen on the first page of all search engines, however most of them do not know who to choose to achieve this.
SMART-DESIGN is very experienced and knows all the tactics needed to optimize your page and website. SMART-DESIGN has a team of professionals in all fields such as: writing, IT, digital marketing and with this knowledge, they will enable your company to excel in all search engines.
Therefore, for referencing in Switzerland, Canada and other countries, trust only SMART-DESIGN.